We have an awesome line up on Saturday 30th September at the Sheraton Skyline Hotel – here is a little more about them: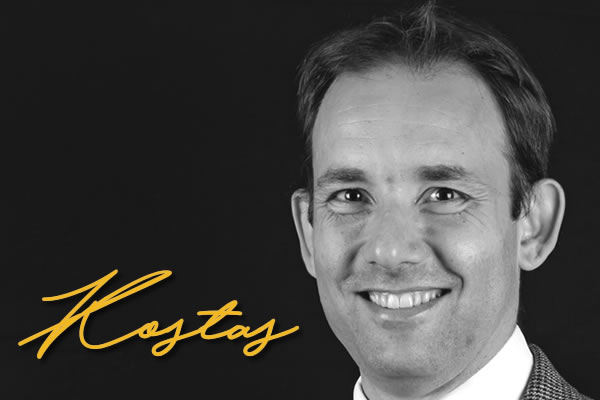 Speaker: Dr Kostas Karagiannopoulos
Lecture Title: Mastering the Art of Precision: From Wax Up to Perfect Occlusion
Bio: I am an experienced specialist prosthodontist and an Honorary Consultant at King's College, London. I have been a passionate educator since 2008 teaching both dental students and training specialists. Having an interest in the management of the worn dentition I have been performing the injection moulding technique since 2017 and have trained hundreds of dentists on that subject. I am a key opinion leader for GC UK and lecture nationally and  internationally on various prosthodontic subjects. My areas of interest are additive, adhesive dentistry and natural looking prosthodontics. Last but not least I am based in 2 specialist practices in the Essex and Hertfordshire areas.
Speaker: Dr Tif Qureshi
Lecture Title: When to Dahl vs when to carry out Full Mouth Rehabilitation
Bio: "Tif Qureshi changed the face of cosmetic and aesthetic dentistry in the UK, many parts of Europe and around the world."
He challenged the traditional approach cosmetic dentists used and introduced the simpler concept of Align, Bleach and Bond to revolutionise the way many dentists offer aesthetic dentistry, which allowed far more patients to have access to life changing results without expensive and potentially damaging treatment. This has had a profound effect on many thousands of practices and millions of patients around the world. Large numbers of long term case follow ups have proven this option is a viable treatment for many patients instead of opting for veneers and crowns, and this had created a paradigm shift in the perception of what is truly minimally invasive.
Speaker: Rhona Eskander
Lecture Title: Moving away from Single Tooth Dentistry (whilst overcoming barriers early in your career)
Bio: Rhona is a regular on the international conference and lecture circuit, where she lends a voice to dentistry, business, marketing and more. Her keynote speeches have wowed audiences at the Berlin Invisalign Summit and The Dentistry Show.
She also regularly shares her marketing and entrepreneurial nous with businesses, sales teams and fellow marketers. Engagements have seen Rhona address audiences at an impressive selection of venues, including Soho House and The Ned.
Speaker: Prav Solanki
Lecture Title: A 90 minute masterclass on communication to increase treatment uptake
Bio: I'm the guy dental and healthcare professionals turn to when they need to tap into a no-BS approach to scaling practice and realising goals.

To understand how I've helped hundreds of health companies to grow while still finding time to steer my own clinical practices and international dental training academy, it might help to know a bit about my background. In 2006, I was completing a post-medical PhD in scientific research at Oxford University when my brother opened his first dental clinic. I promised to help with marketing, and using an analytical research approach, went on to create one of the UK's most successful practices almost overnight.
Speaker: Salman Pirmohamed
Lecture Title: Step-by-step full protocol cases to inspire you to elevate your Dentistry
Bio: Salman qualified as a dentist from King's College London with Honours and has worked in both hospital and practice settings. After qualifying, Salman joined the Eastman Dental Hospital managing complex cases in the Restorative Department. Due to his passion for these complex cases, he is currently undertaking Specialist Training in Prosthodontics at the Eastman Dental Hospital. Prosthodontists are dedicated experts for tooth replacement, tooth wear and smile makeover cases. Salman has also attended multiple implant courses under leading consultants in the field.